New Zealand Knights FC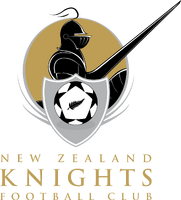 New Zealand Knights Football Club (formed from the Football Kingz Football Club in 2004) were the only professional football (soccer) club in New Zealand before they became defunct. Based in Auckland, New Zealand, they played in the Hyundai A-League, Australia's premier football competition and have since been replaced by the Wellington Phoenix.
Appearances
Edit
We need your help to know if this team appeared in any fifa before 2006
Ad blocker interference detected!
Wikia is a free-to-use site that makes money from advertising. We have a modified experience for viewers using ad blockers

Wikia is not accessible if you've made further modifications. Remove the custom ad blocker rule(s) and the page will load as expected.